Employers and health insurers are using family-planning apps to gather intimate information about your fertility, menstrual cycle and pregnancy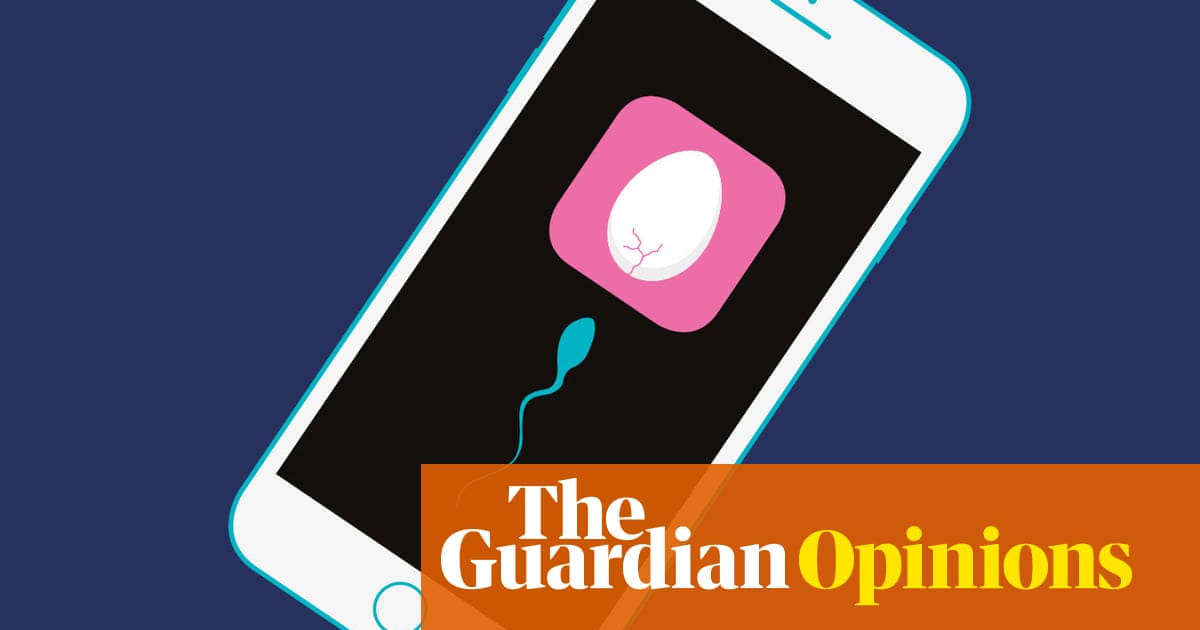 Sign up for the Week in Patriarchy, a newsletter on feminism and sexism sent every Saturday.
The rise of menstrual surveillance: why digital privacy is a feminist issue
Your vagina has been digitized. So have your ovaries. So has your period. Over the last few years, there has been an explosion in femtech, digital tools and services centered around womens health. There are positive aspects to this, but theres also a dark side, including the rise of what has been called menstrual surveillance. Corporations are increasingly aware that female bodies are temples of lucrative information, and are exploiting this data in new and ever-more-dystopian ways.
Take Ovia Health, a collection of family-planning apps, for example. According to a recent report by the Washington Post, Ovia has become a powerful monitoring tool for employers and health insurers, which, under the banner of corporate wellness, have aggressively pushed to gather more data about their workers lives. That data includes intimate information about your fertility, your menstrual cycle and the progression of your pregnancy. Activision Blizzard, a video game company, is one of various employers encouraging its workers to use Ovias tracking services. The information collected by the apps is then shared with the company, allowing it to see how many of its employees are pregnant, trying to get pregnant or facing high-risk pregnancies.
Activision Blizzard has been experimenting with employee monitoring technology for a while; in 2014 it incentivized employees to use Fitbits. The video game companys vice-president of global benefits proudly told the Post:Each time we introduced something, there was a bit of an outcry: Youre prying into our lives. But we slowly increased the sensitivity of stuff, and eventually people understood its all voluntary, theres no gun to your head, and were going to reward you if you choose to do it. Ah yes, I forgot to mention the rewards! Activision Blizzard pays employees a princely $1 a day to use Ovia.
Its disingenuous for employers to describe tracking initiatives like this as voluntary if theyre strongly encouraging people to use them. Its also disingenuous to claim, as Ovia does, that you dont need to worry about privacy issues, because all the data provided to employers is aggregated and anonymized. Theres plenty of evidence that anonymized data can easily be cross-referenced with other data and traced back to the source.
It is well-established that companies discriminate against pregnant employees: the implications of this sort of menstrual and pregnancy monitoring are terrifying. Particularly, as Rachel Dubrofsky, co-editor of the book Feminist Surveillance Studies, told me over email, in a climate where anti-abortion zealots are trying to remove all reproductive rights from women in America For instance, the recent attempt by Texas legislators to make abortion a capital offense, punishable by death, and the Ohio heartbeat bill, outlawing abortion once a heartbeat can be detected. Given this climate, Dubrofsky notes, apps such as Ovia are particularly concerning for their potential to further restrict the rights of women to have control over their bodies, make womens access to affordable healthcare increasingly precarious, and put womens jobs at risk.
Original Article : HERE ; The Ultimate Survival Food: The Lost Ways
The best offers on the market today:
Work From Home As A Travel Agent Complete Guide Make Money Today!
Cure Ibs Naturally - Blue Heron Health News
Reap Huge Profits From The Cbd Craze With Hot New Health Book!
How To Make Money On Twitter - The Lazy Way